The Southern African Resilience Academy is part of the "South-to-South Resilience Academies" initiative of the Global Resilience Partnership (GRP). The main aim of this initiative is to support resilience- and development-related knowledge production and exchange across regions in the Global South, and facilitate knowledge transfer from the Global South to the Global North.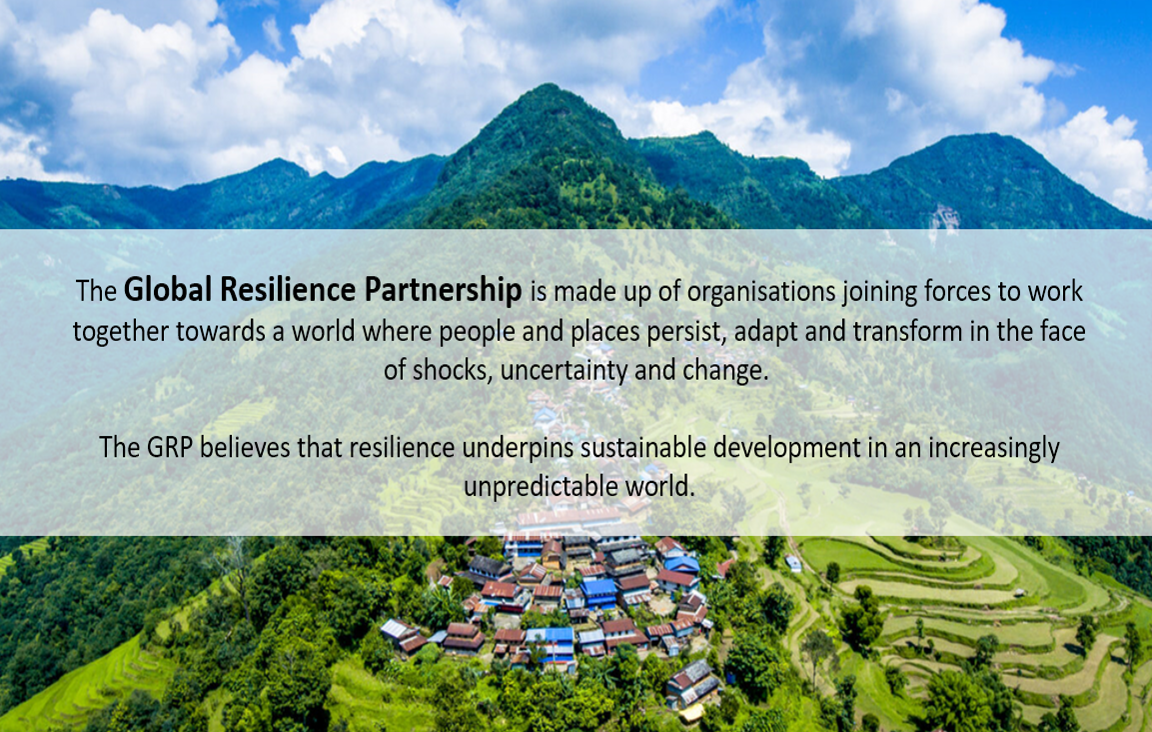 There are currently three Resilience Academies in operation: One based at the International Centre for Climate Change and Development in Bangladesh; one based at the University of the West Indies in Jamaica; and the Southern African Resilience Academy (SARA), based at the Centre for Sustainability Transitions (CST) at Stellenbosch University in South Africa.
SARA's role is to act as a convening and support space for inter- and transdisciplinary researchers and practitioners working across southern Africa to engage around pressing resilience and development challenges in the region. The academy's goals are to strengthen existing expert networks, expand collaboration, and facilitate the co-production of policy and practice-relevant knowledge. Furthermore, through its links with the GRP and other Resilience Academies, SARA aims to contribute directly and meaningfully to regional and global policy discussions around resilience and development, and elevate the southern African voice in international fora.
Find out more about SARA below.
---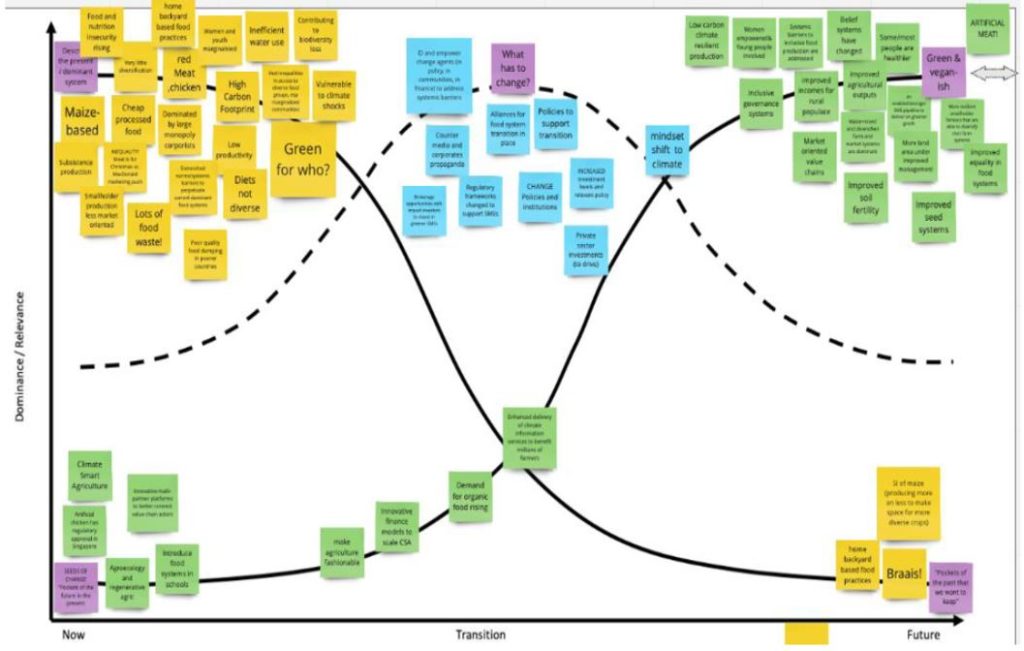 A selection of relevant reports and other documents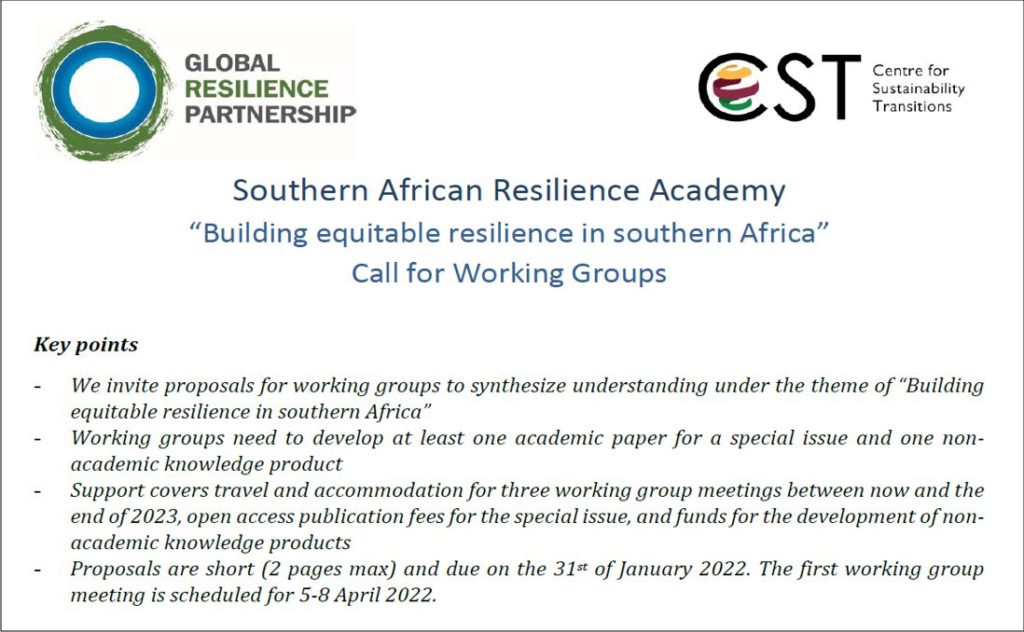 Detailed information about the SARA Call for Working Groups on "Building equitable resilience in southern Africa"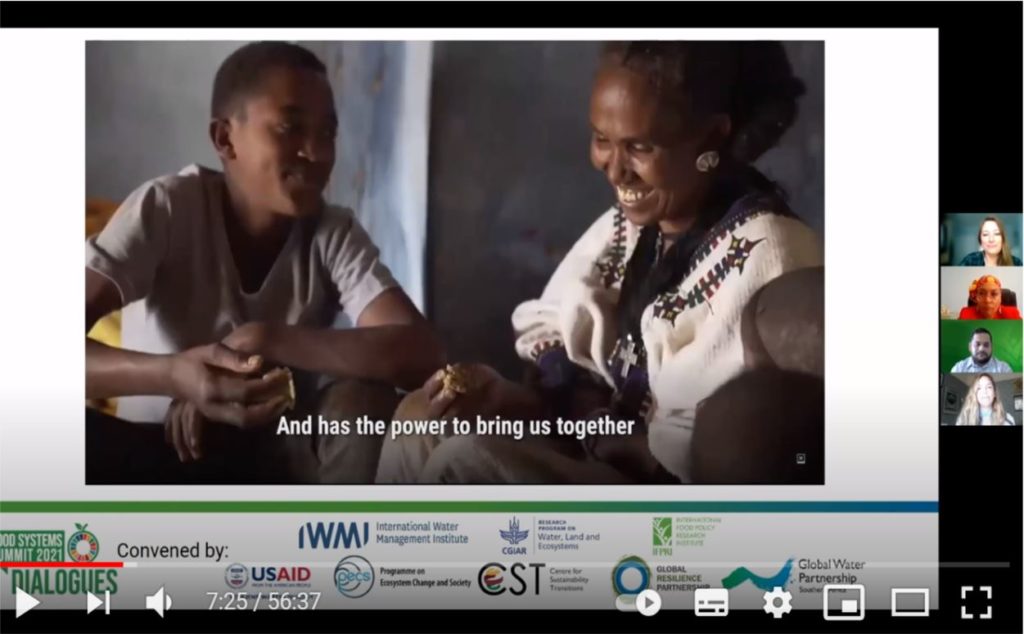 Webinars and workshop recordings
---